How we joined the ranks of Scotland's top growers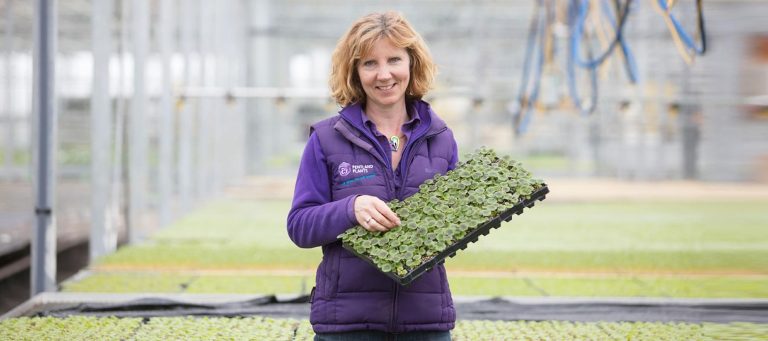 Carolyn Spray tells the story of how her family established the business and how it has grown over the last 100 years.
I am incredibly proud of my family history and all that we have achieved, from my great grandfather, Joseph, who started it all in 1922, right up to my dad David, who at nearly 83 still works longer hours than anybody in the company – let me tell you the story of the my family.
Joseph Spray was a soldier in World War One, looking after the horses that helped us win. They were called the "Sprays Greys" due to their colour and I'm sure it's where my love of horses comes from.
After the war, he became involved in a market garden in Leamington Spa and had a smallholding where he grew vegetables and flowers. His son, Bob, helped him in the business and then went on to study horticulture at Writtle College and then at Kew Gardens.
Eventually Bob went on to run parks departments in Southend-on-Sea and West Bromwich, before finally moving to Kirkcaldy parks, which he ran for more than 10 years.
In 1956, his son, David (my dad) left school and went to the East of Scotland College of Agriculture to study horticulture.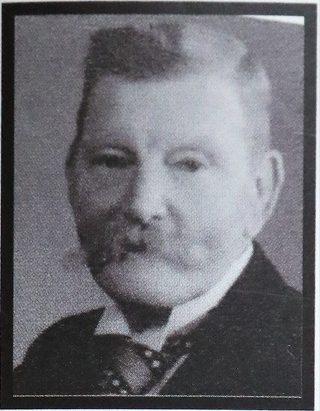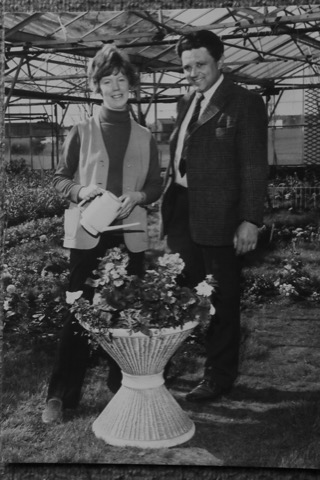 In the early 1980s, growers in the USA began using plug trays to grow bedding plants to improve the quality and evenness of young plants and to make pricking out more successful and consistent. Mum and dad spent their "holidays" in Florida, visiting large plug growers and learning all they could about this new way of growing young plants. In 1990, we bought another 2 acres and began building more glasshouses and investing heavily in technology such as seed-sowing machines, tray fillers, gapping up and transplanting machines to speed up the processes. 
We had the first replugging machine in the UK and were always at the forefront of technology in horticulture and we put rolling benches and screens in the glasshouses. By this time we had created a small retail shop at the end of the big glasshouse and we started selling more and more to the public, putting in a tiny coffee shop with filter coffee and shortbread. I remember it was next to the shop tills and we used to wipe our hands clean on our trousers and go over to serve coffee. Over the years the nursery has increased the sales of plug plants throughout the whole of the UK and as well as supplying finished bedding to parks departments, now also delivers plants to many garden centres in Scotland and the north of England. 
We now grow over 50 million plants each year.
New century - new developments
In 2008, we made the decision to put in a biomass boiler to allow us to continue to grow poinsettias for Christmas because they need a high temperature to grow and flower well. Richard then started Pentland Biomass, supplying wood pellets and logs.
My grandfather was one of the first people to grow poinsettias in the UK in the 1960s, but he was so far ahead of his time they just did not sell at market. 
Now Pentland Plants is one of the largest poinsettia growers in Scotland, selling a top-quality plant purely to garden centres. We are an independent nursery and pride ourselves on growing the best varieties from the world's best breeders.
We travel to the flower trials to source new and exciting varieties to offer to our customers and are one of the few nurseries that sows seeds and stick cuttings on-site, giving us complete control of the quality.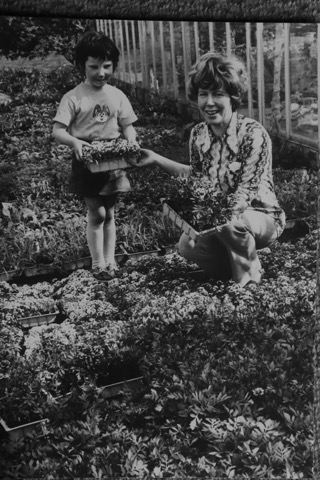 The retail shop benefits from us growing the vast majority of the bedding and basket plants, vegetables, perennials and shrubs we sell, meaning we never run out because we can just nip into the glasshouses to collect more every day. I run the garden centre and I know how lucky I am in that respect.
The past few years have been extremely difficult for us as growers and retailers, as it has been for everyone. We took a huge risk when the pandemic hit and lockdowns started to happen but we continued to grow our crops in the hope that they would eventually sell. We were very lucky and it proved to be the right decision later in the spring that year but like so many other growers we threw out masses of primroses and ranunculus at the beginning of the year.
The following year was again a tricky one, with Scottish garden centres closed for the first three months of the year but the public seeming to continue with their enthusiasm for gardening, so we were lucky enough to have another successful year. Horticulture has generally been very fortunate in this case and we all hope to keep these new gardeners on board in the coming years.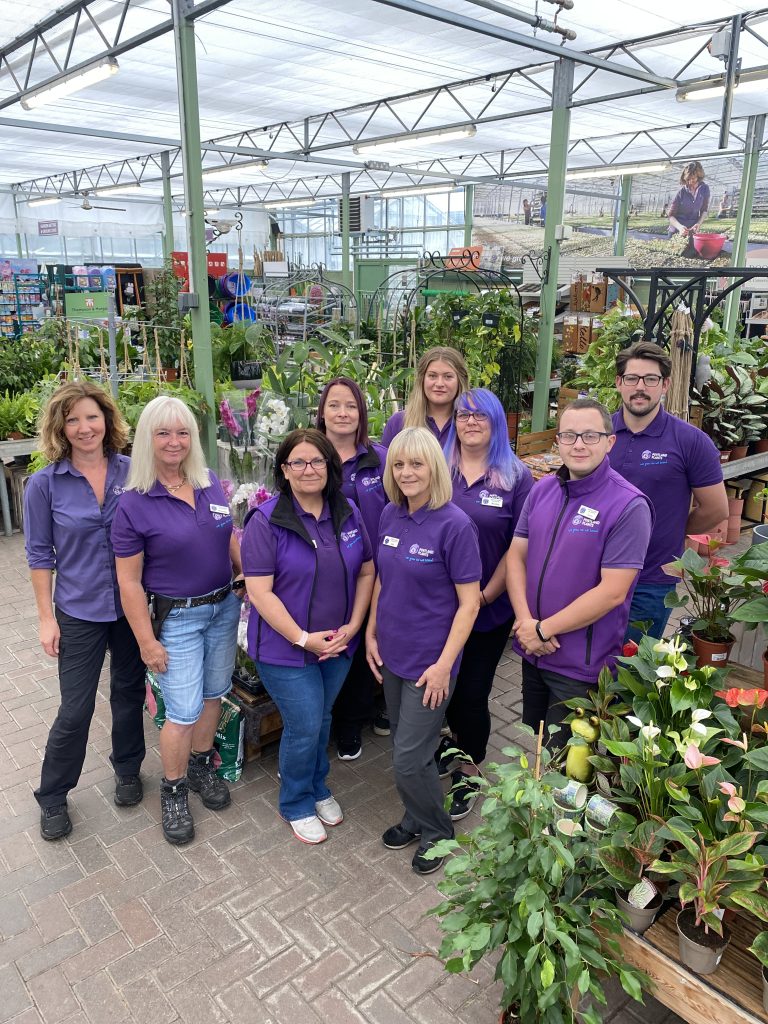 As plug production is such a niche crop, skilled staff are hard to find. My father and Jackie Clark, the head grower have worked together for over 40 years so have a wealth of experience.
As they both want to step back a bit from their busy lives, we are looking for enthusiastic, skilled grower managers to take over their roles with the knowledge that they will have their extensive knowledge to draw upon.
Carolyn Spray is a director of Pentland Plants